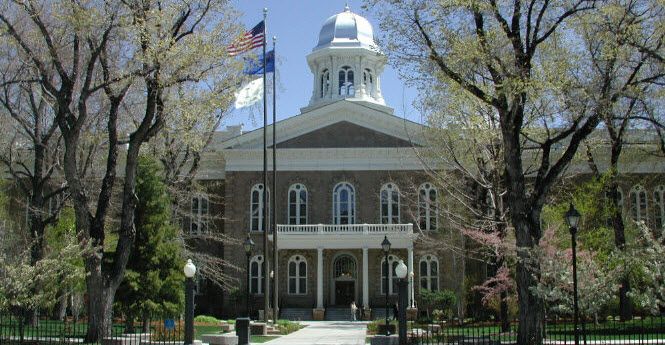 Based on a recent report, a regulatory sandbox legislation bill, which goal is to further entrepreneurism and blockchain investment, has been passed in Nevada by the state Governor Steve Sisolak. The governor reportedly signed the "blockchain bills" on 7th and 13th of June 2019.
These signings will be joining other bills which were introduced in February of this year (2019) by legislators in the state of which were created to enhance the acceptance of blockchain and to proceed with the growth of financial technology and blockchain.
These other bills include:
*.SB161– Designs a regulatory sandbox for upcoming technologies companies using a program in the Department of Business and Industry.
*.SB162– Develops a meaning for "public blockchain" within Nevada Revised Statutes and needs government agencies to accept electronically certified documents, including those on a blockchain.
*.SB163– Allows businesses to keep and maintain corporate records on a blockchain.
*.SB164– Defines virtual currencies as intangible personal property and therefore separate them from personal property taxation.
The rate at which the state accepted the upcoming technology reduced drastically in 2017 after SB398 was successfully passed and attracted large blockchain investment to the state.
Nevada Technology Association (NVTA) Has Done Well For the Crypto Space
Recently, the Nevada Technology Association (NVTA) was in support of deregulatory legislation by working with representatives from the industry to help grow technology education, investment, and innovation to distinguish the economy of the state and enhance high-quality jobs.
In 2018, the NVTA was also in support of launching a bi-partisan group of state senators and assembly members called Tech Caucus which supports smart tech policy in Nevada.
The lobby and committee jointly implemented the Wayfair decision for sales tax on online sales which made it known that by using or owning cryptocurrency, a firm is not required to follow the requirements of the "marketplace facilitator.
Credit: Source link