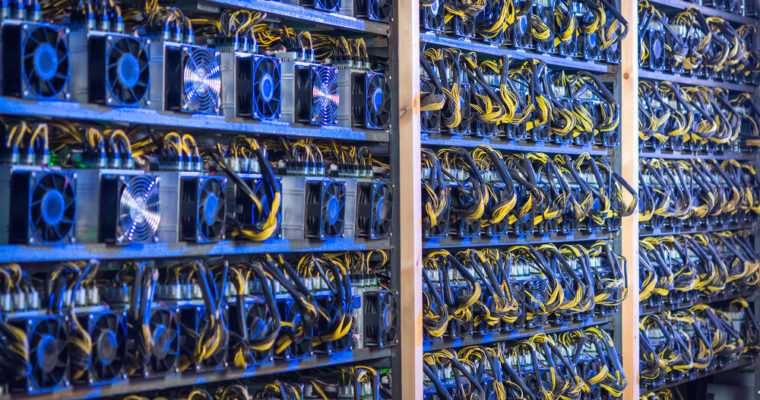 According to a recent report, the hashrate of the Bitcoin network has now skyrocketed to 74.5 million terahashes from the previous 68.6 million terahashes which was recorded in late June of this year. This shows a yearly growth percentage of 109% which is probably due to an increase in the number of miners that are placing bets of the digital currency's future with renewed confidence from this year's rally that helped BTC grow from $3,700 in early January to almost $11,250 as at press time.
BTC Halving a Likely Cause?
Also, miners are possibly placing bets on BTC because of its upcoming network halving, which is expected to take place in May 2019. Once the halving is over, the quantity of generated bitcoin rewards per mined block will be divided into two halves, that is, it will reduce from 12.5 BTC per block to 6.25 BTC per block.
If history serves right, the price of the flagship digital currency's price has increased with halving events the same way as other virtual currencies.
Just last month, Litecoin, a cryptocurrency which is viewed as the silver to bitcoin's gold reached its 13-month high. Also, the coin's halving event is expected to take place in August of this year.
Furthermore, it is important to note that Bitcoin's hashrate reached a new all-time high at a time during which decentralization seems to be prevailing. Currently, no mining pool is reportedly in charge of more than 20% of BTC's hashrate.
Back in 2014, a single entity controlled more than 51% of bitcoin's hashrate while in 2018, Bitmain used the BTC.com and Antpool mining pool to reach 51% as well. Presently, both of these pools control little more than 30% of the Bitcoin network's hashrate.
Meanwhile, in January of this year, Ethereum Classic (ETC) was attacked and crypto exchange Gate.io had to cover more than $200,000 in losses for its users.
Credit: Source link